The Samuel Proctor Oral History Program (SPOHP) is an award-winning, social-justice research center engaged in experiential learning initiatives all over the world and is dedicated to gathering, preserving, and promoting living histories of individuals from all walks of life. These records can be used as examples in your course, and to go one step further, including an oral history (interview) assignment in your course can promote learning in the areas of perspective taking and empathy.
Sample Projects
Watch student-produced documentaries from SPN3948, which partnered with SPOHP for several consecutive years to connect students with recent immigrants and document their experiences. This project was launched by Professor Emerita Kathy Dwyer Navajas in the fall of 2012.
Read the description and review resources from an assignment in RUT3442 where Dr. Ingrid Kleespies asked her students to conduct oral history interviews with individuals who lived through the Cold War.
Watch the video below to learn how Professor Jeffrey Pufahl from the Center for Arts in Medicine at UF engaged his students with oral histories from the local community. In collaboration with both the Harn Museum of Art and SPOHP, Professor Pufahl developed a complex project where students connected oral histories with themes found in artwork and developed a theatrical production based on the oral histories, which was then performed live at the Harn. The play resulting from this project, From Colored to Black, as well as related pedagogical resources are available to view on the Center for Arts in Medicine website.
Contacts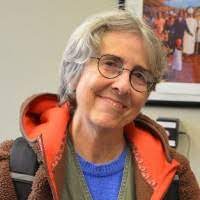 Deborah Hendrix
Digital Humanities Coordinator
SPOHP
weluvmittie@yahoo.com